Join our team! American Housekeeping is looking for honest individuals that excel when working on a team. Since 1991, American Housekeeping has been working to establish a reputation for quality home cleaning services. We put our new team members through a complete training process which creates a standard for quality work.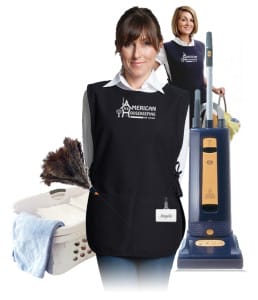 Be a part of a fun and rewarding work environment where you will have the opportunity to be promoted and to make new friendships while making a competitive wage. Housekeepers must pass criminal background check and drug test. We use E-verify.
American Housekeeping provides all cleaning equipment, supplies, and vehicles. We also have operations and scheduling staff which allows our housekeepers to focus on quality cleaning and they don't have to worry about scheduling.
Work hours: Monday – Friday 7:30 AM – 5 PM.
Please apply at one of the office locations below during regular work hours:
3397 W 4700 S, Taylorsville UT, 84129
or
1925 W 5200 S, Roy UT, 84067
or
413 N Orem Blvd., Orem UT, 84057
or apply online